In the Congolese rumba movement, guitarist Dizzy Mandjeku is considered a living legend. Before he became a member of the renowned Orchestre OK Jazz, directed by Franco Luambo Makiadi in the 60's and 70's, Dizzy had already formed numerous bands in his home country.
After Franco's passing, Dizzy took over the lead of the band and became an indispensable part of the Congolese musical society, standing side by side with Papa Noël, Papa Wemba, Tshala Muana and Verckys. Under the artistic direction of Dizzy, the Orchestre African All Stars International released three albums, each considered true soukous monuments.
At a later stage, when Dizzy had moved to Brussels, he founded Odemba OK All Stars, preserving the unique sound of the traditional Congolese rumba. More recently, Dizzy collaborated with singers like Waldemar Bastos, Sam Mangwana, Zap Mama, Milow, Baloji and Stromae.
Alé Kumá, one of the most important Afro-Colombian bands, led by Leonardo Gómez Jattín, invited Dizzy Mandjeku for recordings and concerts in Bogotá which resulted in the participation in the Viña del Mar International Song Festival in 2016.
Later that year the musicians of Alé Kumá flew over and joined the finest Congolese musicians residence in Brussels. The result is called 'De Palenque à Matongé, the first project and full album of Dizzy Mandjeku & Alé Kumá.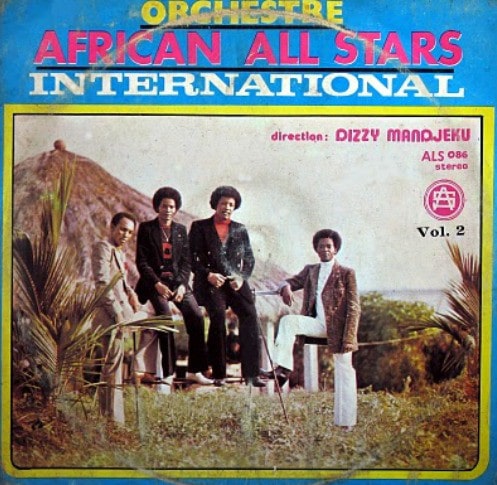 African All Stars International Vol 2. with singer Nyboma
–
1979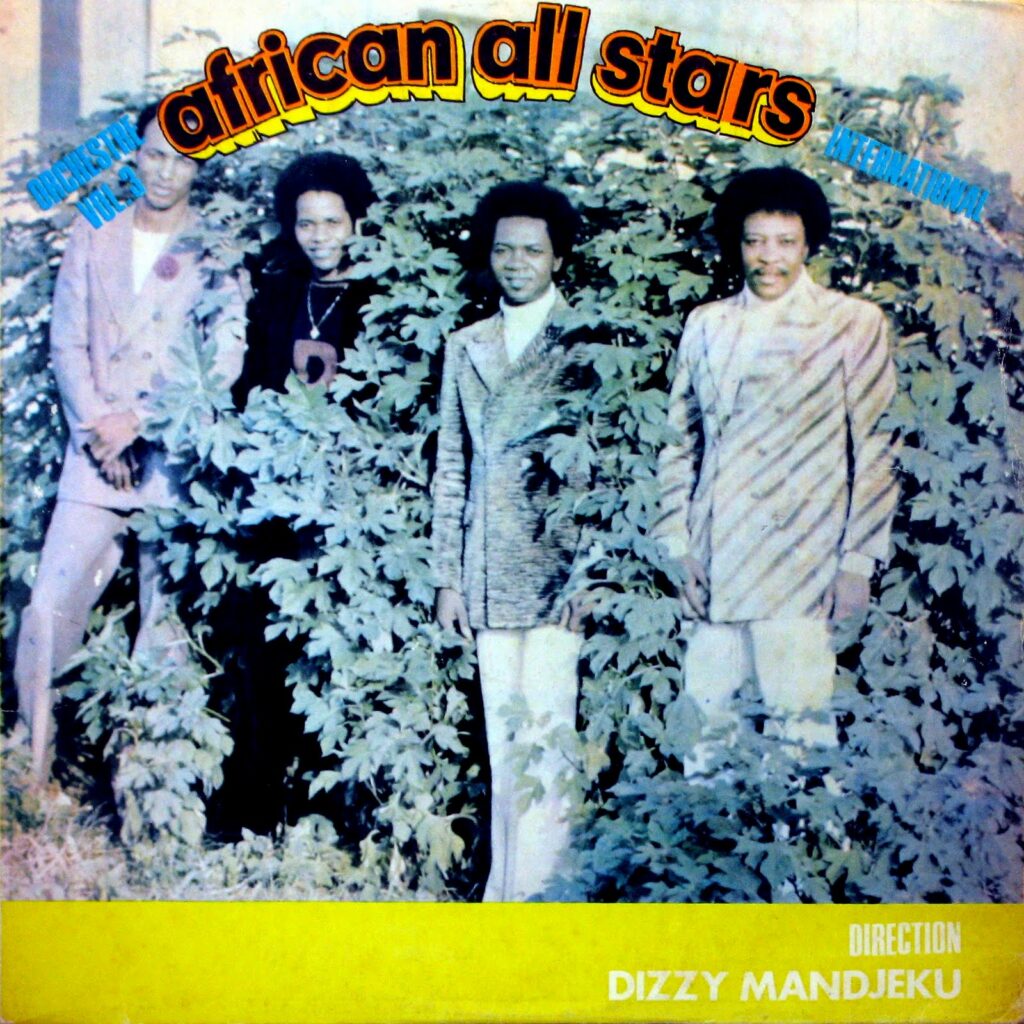 Orchestre African All Stars International Vol 3.
–
1980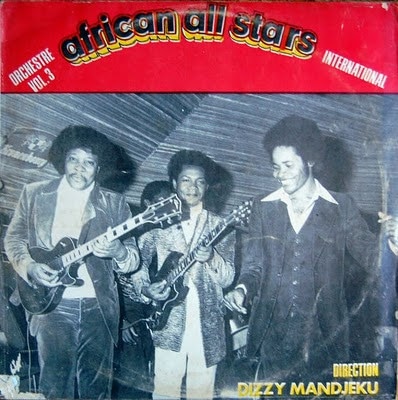 Orchestre African All Stars International Vol 3.
–
1980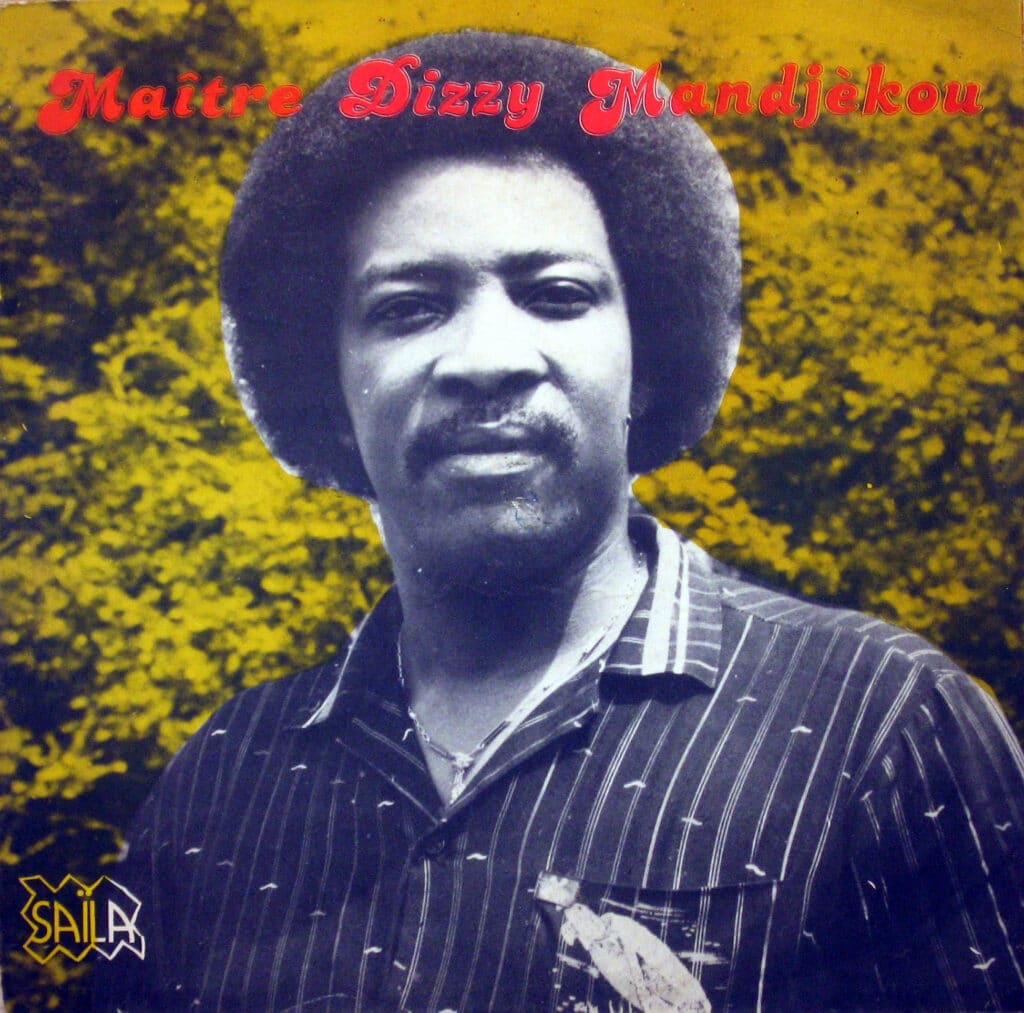 The album Saïla composed by Dizzy
–
1981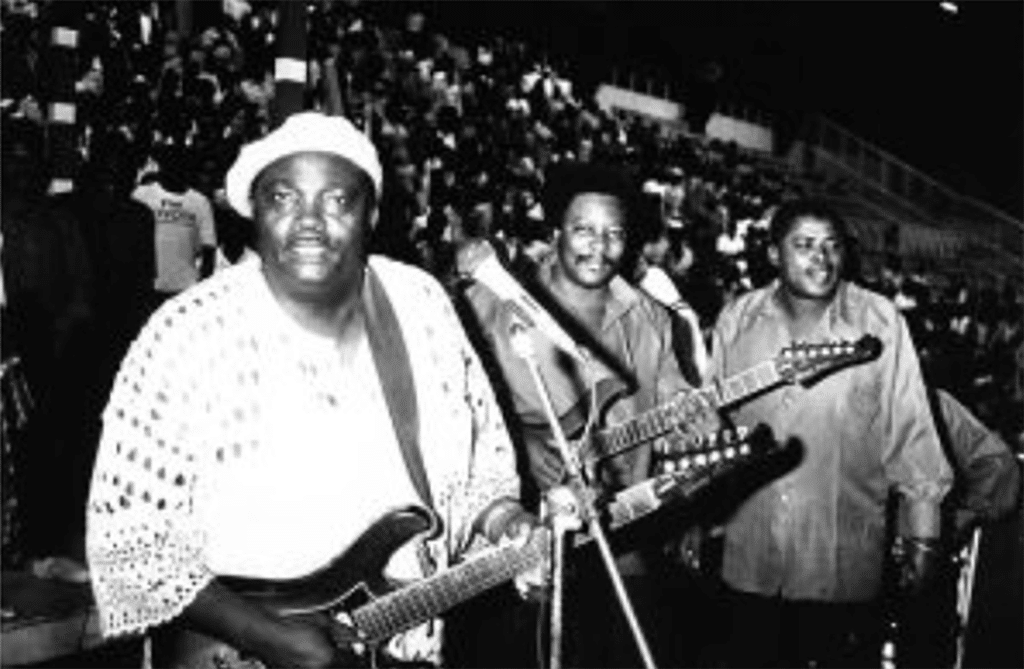 Dizzy with Franco Luambo at Kasarani National Stadium
–
1987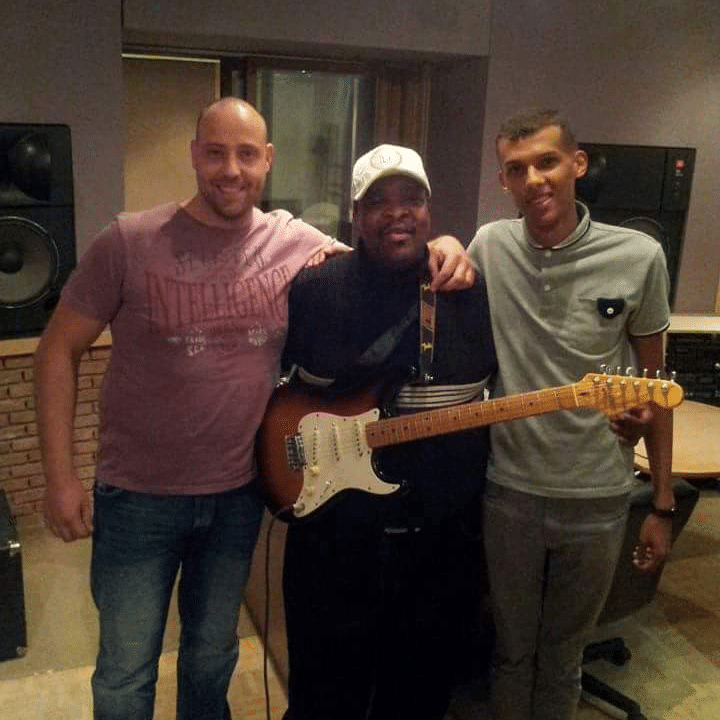 Dizzy with Stromae – recording Papaoutai
–
2013